Mario Gatti, DMD, CAGS, FACP
Cosmetic Dentistry | Prosthodontist | Restorative Dentistry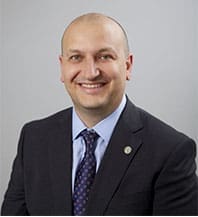 Cosmetic Dentistry | Prosthodontist | Restorative Dentistry
Dr. Mario Gatti is a Board Certified Prosthodontist with a strong background and inspiring interest in comprehensive, surgical implant and esthetic dentistry. Dr. Gatti received both his DMD and Post-Graduate degree in Prosthodontics from Tufts University and has over twenty years of advanced clinical experience. Schedule a consultation today.
Dr. Gatti obtained his Fellowship in Advanced Education in Esthetic Dentistry and accomplished a Fellowship in Surgical Implantology from New York University College of Dentistry, where he also studied the surgical aspect of implant dentistry from world renowned surgeons.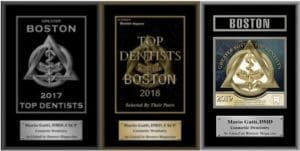 Dr. Gatti is an assistant clinical professor at Tufts University in the Department of Post-Graduate Prosthodontics. He is a Diplomate of the American Board of Prosthodontics, a Fellow of the American College of Prosthodontists, a Fellow of the Greater New York Academy of Prosthodontics and former President of the American College of Prosthodontists Massachusetts Section.
In addition to his tremendous accomplishments in dentistry and his attention to detail, when it comes to his patients care, Dr. Gatti also enjoys cooking, soccer, traveling and rooting for our Boston's sports teams.
Dr. Gatti is originally from the Lake Como region near Milan, Italy. He currently resides in Concord, MA with his wife Emily, and their three children Anna, Elena and Nico. He is fluent in Italian and Spanish.