Top New England Dentists Lip and Tongue Tie Release &
Restorative Dentistry Cosmetic Dentistry, Implant Dentistry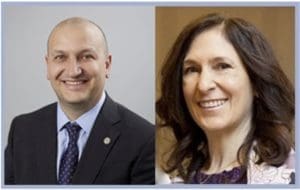 At Lexington Smile Studio, your satisfaction and comfort is our top priority. Dr. Fawn Rosenberg, Dr. Mario Gatti and the team will provide you with personalized care and attention. In addition, our state-of the-art technology allows us to offer you quality dental care. We invite you to schedule a consultation for you and your family today.
Our dental services include cosmetic dentistry, prosthodontics, implant and laser dentistry. In addition, we specialize in CO2 laser lip and tongue-tie release for infants, children and adults. In fact, Dr. Rosenberg has completed thousands of lip and tongue-tie release procedures. She has proudly served patients from all over New England – in particular Massachusetts, Connecticut, Rhode Island, Vermont and New Hampshire. Learn more about our services by scheduling an appointment. Our team would be delighted to assist you.